As seen on ITV This Morning. Discover Bath by stepping inside this year's biggest TV sensation with our Bridgerton Tour. Equipped with our over ear headphones, our local guide – a devout Bridgerton fan – will share with you the filming locations, behind-the-scenes gossip, and music from the show.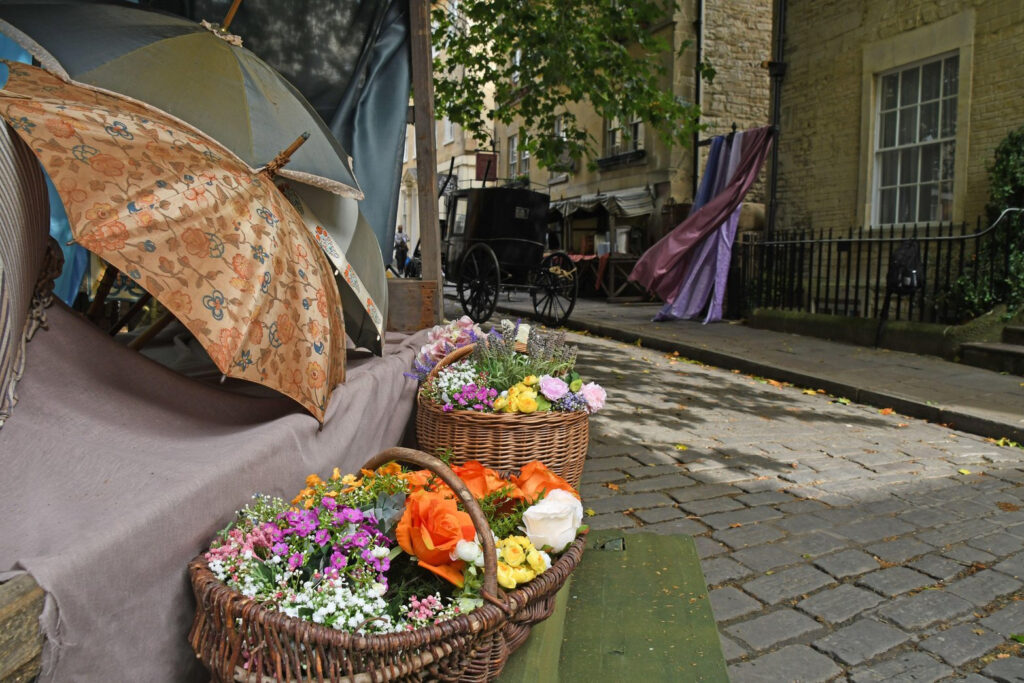 Promenade through the idyllic streets of Bath and see for yourself the places where all of your favourite scandals unfolded; including the Featherington family house, the Modiste Dress Shop, and Lady Danbury's mansion. All of these scenes are filmed in some of Bath's most picturesque crescents, theatres, and squares – you may even find yourself spinning round the exquisite ballrooms of Bath Assembly Rooms.
Locations included the Guildhall, Bath Assembly Rooms, Royal Crescent, Bath Street, Abbey Green, the Holburne, and more.
Our tour will cover much of Bath city centre and will run in all weathers, so please wear appropriate footwear and clothing. Not pushchair or wheelchair accessible. Due to the use of headphones it is not suitable for children 12 or under.
Book online now!