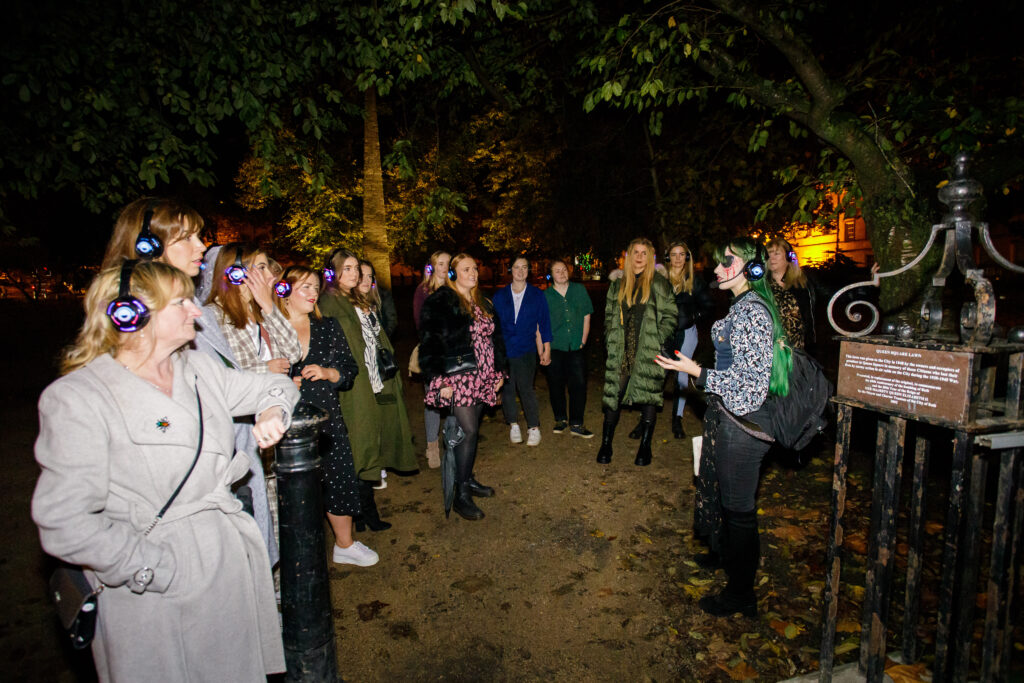 Join us on an immersive and spine-chilling journey as we reveal the stories lurking within closed pages. Follow in the footsteps of this nameless ghost hunter through the streets of Bath and dance – possibly for your life – to finish the job they started all those years ago.
In the 1980s, a young ghost hunter came to Bath at the peak of their career to document all of its restless residents. Sadly, their work was never completed due to an untimely and mysterious death. Our only certainty that they existed at all is in the two items they left behind: a folder full of their unfinished research notes, and their Walkman, still loaded with the mixtape they were listening to at the time.
We tour in all weathers so bring a hooded raincoat if it's wet, but don't let that dampen your spirits! We also have private tour options, perfect for hen do's and parties. On a private tour you get to select a music theme, to allow us to make your celebration just that bit more fun!
Maximum online booking size is 29. For larger groups or special requests please email us.
No pushchair or wheelchair access
Book online now!