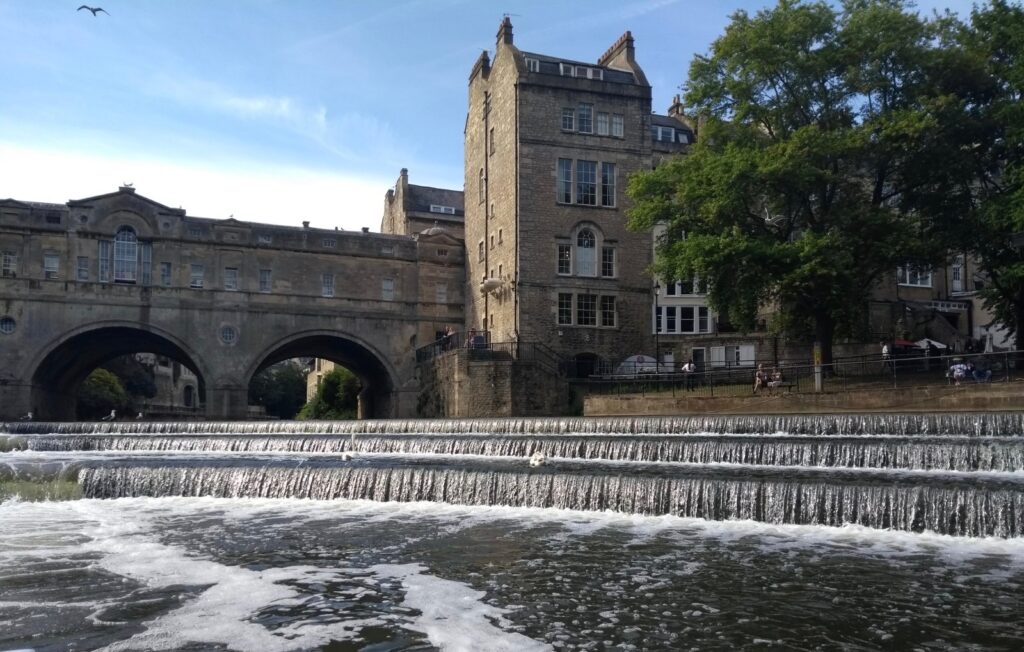 Enjoy Bath from a different perspective in our lovingly refurbished traditional 1960's river cruiser.
This 25-minute river trip offers time to view the sights and unwind with a drink (to purchase)
Relax with a small group of no more than ten people on the boat, as you admire sights including Pulteney Bridge (pictured) and Bath Abbey
On sunny days, the cockpit roof will be open to the sunshine, while on cooler days the real coal fire will keep the saloon toasty warm.
Your skipper will point out the key attractions, such as the entrance to the Kennet and Avon Canal, which links London with the Bristol Channel, and North Parade Bridge.
Look out for nesting peregrine falcons at 19th-century St. John's Church, and marvel at the views of Pulteney Bridge, the rushing weir, and the city center architecture, including 17th-century Bath Abbey. We will dwell here to enjoy the view.
From Pulteney Bridge head back downriver. Pass under Halfpenny Bridge and see the location where the old wharves used to stand, the central point of Bath's trading links with Bristol since the eighteenth century.
A must do when visiting Bath! (George H, TripAdvisor)

Could get right up to the weir and have a fab pic of it. Wasn't expecting to get that close so was a real surprise!! Only down side was it was over too quickly!! (Gemma C, TripAdvisor)
Book online now!